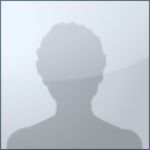 Post Your Bootleg Trading List Here
Posted 08 February 2009 - 11:00 AM
Late, as always hahaha

Motörhead-bootlegs.blogspot.com
Motörhead-bootlegs.blogspot.com
---
#62 Guest_brundiman_*
Posted 01 April 2009 - 05:54 AM
Hi, i hope you are all fine there...

I just wanted to give my website link for future trades here:

www.freewebs.com/unavailablestore/

I have over 1200 DVDs from various post-punk, new wave and festival bands:

Echo And The Bunnymen, Interpol, Editors, The Cure, Morrissey, Radiohead, Verve, Arcade Fire, Richard Hawley, Pixies, Psychedelic Furs, Siouxsie And The Banshees, Ryan Adams, Frank Black, Wedding Present, Jesus And Mary Chain, The Church, The Smiths, Johnny Marr, Lloyd Cole, Waterboys, Robyn Hitchcock, Stone Roses, And Also The Trees, Glasvegas, Flogging Molly, Kings Of Leon, Elbow, Mercury Rev, Longcut, Sisters Of Mercy, Stellastarr, House Of Love, Blue Aeroplanes, Cocteau Twins, White Lies, Lightning Seeds, New Order, Joy Division, Pulp, Jarvis Cocker, My Bloody Valentine, Cranes, Sundays, Whipping Boy, Arab Strap, James, Richard Ashcroft, Real People, LA'S, Belle And Sebastian, Camera Obscura, Tindersticks, Chameleons, The Chills, Divine Comedy, Frank And Walters, Go-Betweens, Keane, Kooks, Levellers, Lush, Material Issue, Mojave 3, Nick Cave, and more....!

If anyone who has interest in my list could get in touch with me via my website. Thanks...!

All the best...

---
Posted 27 May 2009 - 01:00 PM
Thanks for the posting the links and for the compliments.
My old website is no longer updated, and will go offline shortly. I have bought a domain name and now the following links work for my website:
http://www.jamieloch....uk/browse1.htm
- my main artworks page, CD covers, desktop backgrounds, some Led Zeppelin, Tool, VDGG, Underworld, Miles Davis and a few others.
http://www.jamielochhead.co.uk/nin.htm
- my Nine Inch Nails artworks page, almost all are just for the 2005 tour, there are over 60 though.
http://www.jamieloch...o.uk/ptree.html
- Porcupine Tree, mostly for the 2007 tour, but some others and desktop backgrounds
http://www.jamieloch...k/01orbital.htm
- Orbital
All the best
Jamie
Edited by jamiel, 27 May 2009 - 01:02 PM.
---
#64 Guest_thinlizzy_*
Posted 17 June 2009 - 09:58 PM
Hi All
My name is Frank and I'm an Irish trader . Fav Band has to be Thin Lizzy
I'm registered on all the Lizzy sites as Frank and on the admin team on the Rock Legend Site.
I'm interested in trading all sorts really , mainly rock and metal , no particular wants just looking to trade
just about anything .
My site is at
http://frankhealy.webs.com/
Please have a ook and let my know if there is aything there of interest to you and we can arrange something.
Pop me an eail at frank-healy@hotmail.com
Thanks for looking !
Frank.
---
#65 Guest_eve5977_*
Posted 19 June 2009 - 06:22 PM
Hi,
is here anybody interesting in trade of Bon Jovi DVDs?
Here you can find all my bootlegs:
http://www.bonjovitrade.wbl.sk
Feel free to contact me

---
#66 Guest_IRONHEAD_*
Posted 24 June 2009 - 08:19 PM
---
Posted 31 October 2009 - 09:41 AM
Hi There happy to trade
i am in the land of
oz downunder but trade all over the world I have around 2,800 boots to many to list , have everything from pop to hard core , death , metal if your interested in a trade email at diamondmedia1@optusnet.com

cheers all

---
Posted 25 November 2009 - 07:37 PM
Hi
I've a 5.000 Dvd list here at TapeTrader.com
http://www.tapetrade...s/show_list.cfm
Or a 10.000 Dvd list in Excel at kenann12@aol.com just ask for Annette and I trade with any good Dvd list.
Cheers
Annette
---
Posted 02 July 2011 - 03:48 PM
headbangers1972.webs.com

check it out

---
Posted 06 July 2011 - 10:16 PM
I haven't traded seriously in like 10 years, but I do a one-off trade now & then.
I am busy digitalising my VHS collection of 800 cassettes, and when i come
across something that should be shared, i upload it to 1 or more torrentsite(s)
I also download a few things now & then, but am always behind archiving
My list contains off.material to keep my archive complete
The list contains +/- 2650 titles + i have 100+ titles not yet listed
Then i have +/- 3225 short items (clips/specials etc) under 15 minutes
A lot of these clips are already outdated & released on DVD in the meantime

---
---
0 user(s) are reading this topic
0 members, 0 guests, 0 anonymous users